Rev. Lauren is a 3rd generation Iowa native, born in Des Moines. Her family moved to Kansas City when she was a child and she grew up there. Lauren received the M.Div. degree from Yale Divinity School in 1994 and was ordained to the diaconate and the priesthood that year in the Diocese of West Missouri. She served congregations in Carthage and Harrisonville, Missouri and churches in the Kansas City metro area. Lauren and her husband, Nelson McGee met as members of the choir at Grace and Holy Trinity Cathedral. They lived in Kansas City for most of the last 20 years. Their cats, Onyx and Argent, share their home. Lauren has been the Rector of Trinity since February 2014. Rev. Lauren's sermon blog can be found here.
A native of Iowa City; a member of Trinity Parish since 1940; graduate of the University of Iowa in 1952; General Theological Seminary, New York City, 1955; parish priest in Iowa 1955 to 1968; half-time assistant at Trinity parish and graduate student at the University of Iowa with an MSW in 1970; psychiatric social worker in the Child Psychiatry Service, University of Iowa; Assistant Director of Child Health Specialty Clinics, Department of Pediatrics, University of Iowa; early retirement in 1991; supply priest in many Iowa Churches; made honorary Canon after 50 years ministry in this Diocese in 2005; father of five children and husband of Jean Marsden Hulme.
The Rev. Bill Moorhead spent 20 years in parish ministry in Wisconsin, Kansas, Nebraska and Iowa, plus 2+ years early on as a novice in the Order of the Holy Cross, and 1+ years as interim Episcopal chaplain at the University of Iowa. Most recently he has been in the Office of Student Affairs and Curriculum at the University of Iowa College of Medicine (now retired after 15 years). He also serves as non-stipendiary priest associate at Trinity Episcopal Church, Iowa City, Iowa, and does supply ministry all over eastern Iowa. Fr. Bill maintains a sermon blog "Have Stole, Will Travel."
The Rev. Marc Haack was ordained to the diaconate in 2015 following a 42 year career in education, having served as a high school teacher, principal, superintendent, and clinical professor of educational leadership, as well as bureau chief for curriculum and instruction at the Iowa Department of Education and Associate Director for School Administrators of Iowa. He holds a BA in education, an MA in school administration, and an EdD in curriculum and instruction. Marc has been a member of Trinity Church since moving to Iowa City in 2002 with his wife, Barbara, a retired elementary teacher. Marc's ministry focuses on pastoral care at Trinity, along with serving as an on-call chaplain at Mercy Hospital.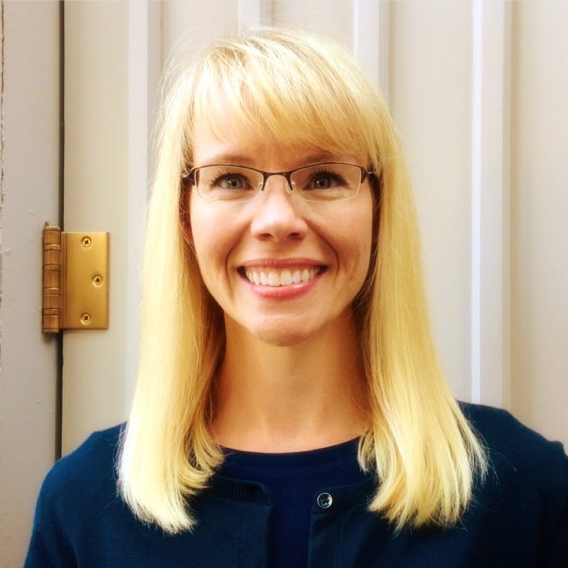 Mindee joined the Trinity staff in August 2014. She holds a B.B.A. in accounting from the University of Iowa. She previously worked as an auditor in a public accounting firm. She has three children and works remotely.
A native of Minnesota, Nora is a Postulant for Holy Orders in the Diocese of Iowa and attends seminary at Church Divinity School of the Pacific. At Trinity, Nora's primary ministries are Formation, Discipleship, and Communication. She holds a B.A. from St. Olaf College and is a certified yoga teacher. She joined the Trinity staff June 2014. Nora, her spouse, Jeff, their four children, and two dogs reside in Iowa City.
John joined the Trinity staff in 2008 and faithfully manages building maintenance and scheduling.
Andrew Hicks has been the Minister of Music at Trinity since the fall of 2000. He is a Fellow of the American Guild of Organists, and also holds the AGO's Choirmaster Certificate. After studying piano with Vera Payne and Ronald Fishbaugh and graduating in piano from Duke University, he responded to a newspaper classified ad seeking a part-time church organist and taught himself to play the organ. Sensing a call to church music as a profession, he undertook graduate study at Westminster Choir College, where his teachers included John and Helen Kemp in church music, Erik Routley in hymnody and liturgy, Warren Martin in choral literature, and Donald McDonald in organ. After completing the master's degree in church music at Westminster, Mr. Hicks served churches in the U.S. Virgin Islands, Tennessee, and New York before coming to Trinity.
Amber Capps, Laura Christensen, Debra Dorzweiler, Susan Loomis, Michael Moore, Donna Prime, Beth Stence, and Taylor Warner
Deb Wilbur - Senior Warden
Mo Jones - Clerk of the vestry
To contact any Vestry member please contact the church office.